Residential | Commercial | New builds | Renovation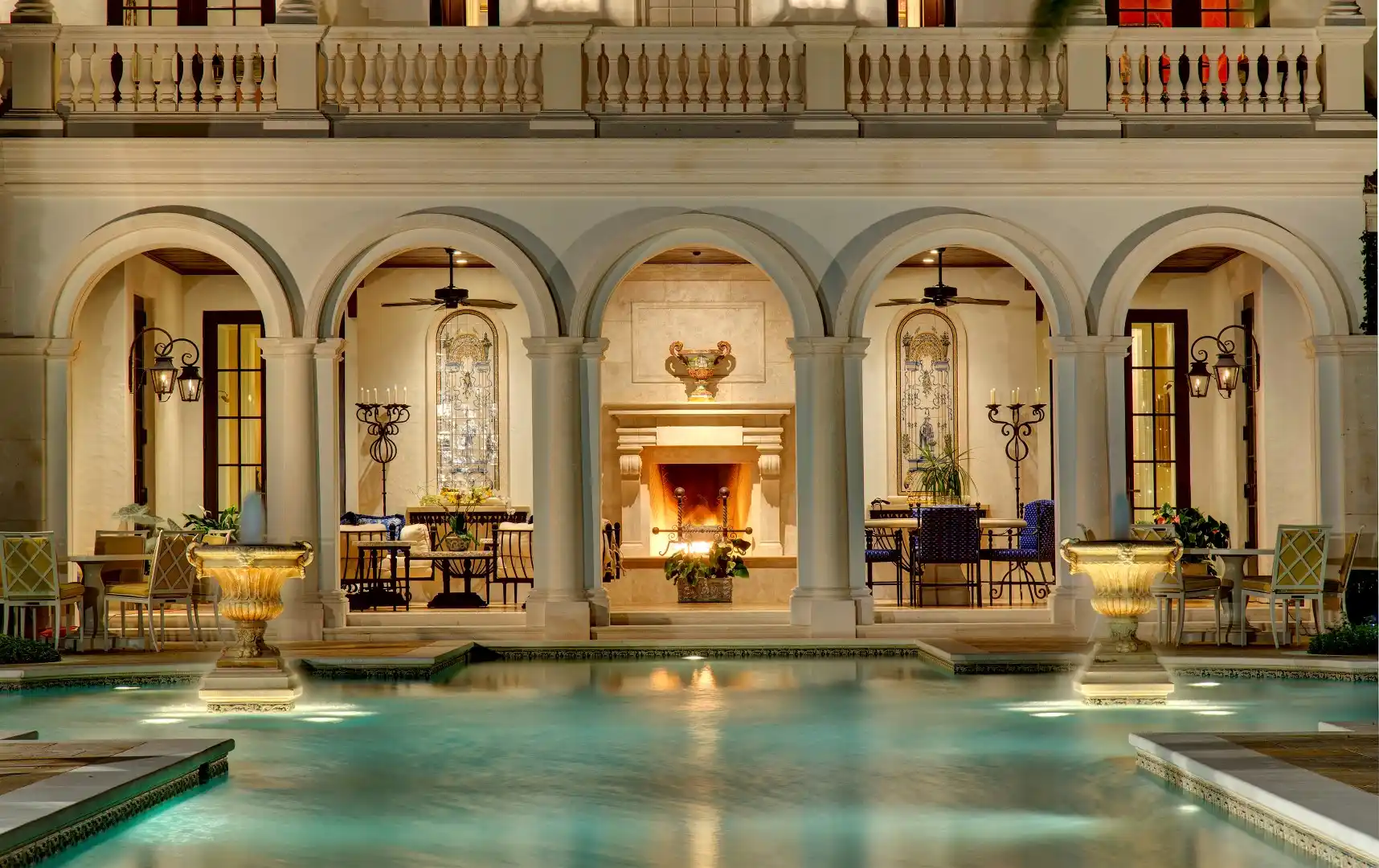 Our project consisted of a major remodel and expansion of our home as well as the construction of a guest house on our property. We went through a process with our architect, where we reviewed three or four different bidders. Although First Florida was not the lowest bidder, it's bid was the most complete and transparent. You expect your builder to have the expertise to organize all of the different skills and issues that are needed in a complicated project and First Florida certainly had that. But they also demonstrated clear, open, and transparent communication with us throughout the entire project. Our Project Manager was very hands-on and ready to explain what was going on and to discuss any issue that came up. We were still living out of state during construction, so First Florida's commitment to open communication, including sending us progress photos, made it a much easier process than it might have been otherwise. They did a very professional job for us from start to finish. We are pleased with the final product, and we continue to bring First Florida in to discuss any current projects we undertake.


Our first experience with First Florida Development and Construction was about 20 years ago, and they did excellent work. We didn't hesitate to ask them for help when we recently needed a very complicated and unusual renovation to blend into an old house. First Florida's good, honest communication, unfailing willingness to accommodate our needs, and attention to detail and costs involved have made our recent experience excellent, again. We can't thank Paul Kleinfeld, our project manager, and the rest of First Florida for making our new addition happen in such an outstanding way. Our family would not hesitate to recommend First Florida Development and Construction.


I chose to work with First Florida Development and Construction on my home in Jupiter, FL in 2013-2014, and I would use them again in a heartbeat. I was somewhat of a unique client since I am a commercial real estate developer accustom to commercial development contracts, reporting processes and procedures, which can differ quite a bit from the world of custom-home building. Unlike the other custom-home builders I interviewed, Paul Kleinfeld brought a level of flexibility and openness to compromise that I needed in order to get comfortable moving forward with the construction of my home. First Florida's craftsmanship is top-notch. Unlike any other home-builder I know, they keep certain trades, such as carpentry, in-house. I witnessed the level of detail they take in educating the subcontractors in order to ensure they perform up to their standards for things such as door and window installations. Their level of sophistication and experience gave me the confidence and peace of mind that I was choosing wisely when I selected First Florida to build the home I plan to live in for the rest of my life. We moved into our home in 2014. We were happy then, but more importantly, we remain extremely satisfied with the finished product First Florida provided. It's been almost four years, yet Paul and his team continue to be responsive to any questions, small projects or help we may need around the house. I greatly appreciate and respect that level of service and loyalty to customers. I would not hesitate to use them again and happily recommend them to friends and colleagues. First Florida Development is as good as they come!


Having been in real estate development for many years, the standards and expectations for our own home were set very high. Throughout the entire process, First Florida Development and Construction went above and beyond with their workmanship, supervision, and attention to detail. Their follow-up and follow through was second to none. Whenever we have a need, FFDC is always there to help. We highly recommend FFDC to anyone in the market to remodel or build.


We choose First Florida for the construction of our ambitious Net-Zero-Energy home in Juno Beach. The pool of builders who would take on such a demanding project was small and we soon settled with First Florida because of their excellent and long-standing reputation, as well as a portfolio of projects that had successfully been seen through to completion. The company is very efficiently organized and their staff was always open for new product suggestions. We got the impression that everyone on their staff was open to continuously growing, especially when it came to ever-changing home technologies. They also handled the challenges homeowners can face with local building departments flawlessly, always finding an amicable and timely solution. We simply felt in good hands.


When Sharon and I left California to build our dream home in Stuart, our biggest worry was finding a building contractor we could trust. With the help of our local real estate agent Mike Galleher, we were put in contact with Paul Kleinfeld and his team at First Florida. On all fronts, we would rate our experience with First Florida a ten out of ten. When our first and favorite house design priced out well above budget, Paul and his team led the way in value engineering the project back to budget while still realizing the core of our design vision. After breaking ground, First Florida staff was on-site every day working with all of the vital subcontractors and craftsmen. Most weekends saw work taking place at the job site. Even though the week of Hurricane Irma the project was only stopped for a few days before ramping back to full speed. The First Florida back office team is tops as well. Changes in orders were handled quickly and effectively. Project billing was clear, timely, and easy to understand. In the end, we got the house of our dreams, one we feel is truly a landmark home in Stuart, on budget and ahead of schedule! Even today, seven months after we got the keys, the First Florida team is always there promptly to address even the smallest of items that might crop up. We couldn't be more happy with the result, and we would recommend First Florida to anyone looking to build their own dream home!


Have worked with First Florida on various projects and have developed a great relationship with them over the years. Their workers are professional and courteous and have a high skill set. I appreciate their stellar response time and ability to complete projects as projected. Great team of people at this company and highly recommended!


I have nothing but great things to say about this firm. They are fellow PB Exec members and Paul, Mark & Co. have an incredible reputation and portfolio of work. I would highly recommend them.